Welcome to our online Good Friday Service with contributions from representatives of different churches in Welwyn Garden City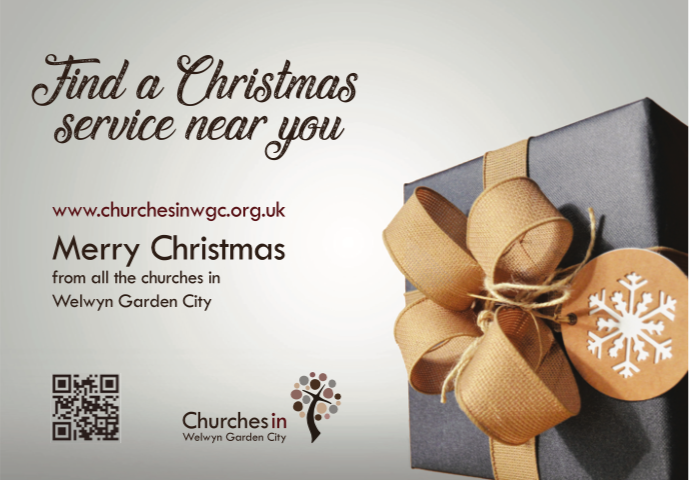 Find a Christmas service near you… simply explore the services and events in the table below.
We'd also like to invite you to our special Churches in WGC event:
Thurs 20th December 6.30pm: Town Carol Service outside Howard's Centre with WGC brass band. Refreshments will be provided by the Welwyn Hatfield Borough Council.